The production, quality control and marketing authorization of vaccines have always been complicated, but in recent years, these have become increasingly complex.
The complexity of a vaccine's manufacturing chain is due to three factors:
– vaccine complexity
– globalized manufacturing chain
– increasingly complex regulatory requirements.
A very good brochure from the IFPMA (International Federation of Pharmaceutiocal Manufacturers & Associations – http://www.ifpma.org) describes "The Complex Journey of a Vaccine".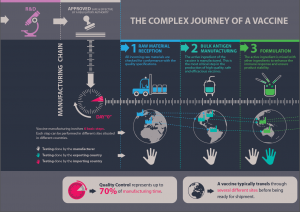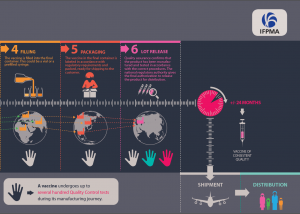 Copyright IFPMA (c)